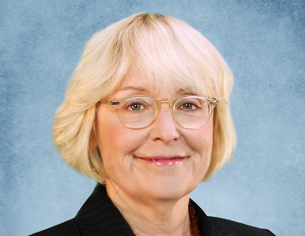 A trial consultant who specializes in live communication skills based in the discipline of theatre, Katherine James has been working to make attorneys and witnesses better courtroom communicators since 1977. Over 30,000 attorneys have taken ACT of Communication™ workshops that she developed with co-founder Alan Blumenfeld. She has helped take over 1,500 cases to trial and helped prepare literally thousands of witnesses, including experts of every stripe. She coaches witnesses and their lawyers to reach, persuade and activate jurors. She has taught for AAJ (formerly ATLA) ABTL, ABA, NITA, DRI, CICA as well as many private law firms and bar associations.
Over 30,000 lawyers have taken her workshops. Over the past 15 years more have purchased her Online/DVD series "What Can Lawyers Learn From Actors"™. She has just released another Online CLE – "How To Make Your Witness A STAR" encapsulating her unique witness preparation system. She has also developed "GoodLawyer/BadLawyer™ Hats" for attorneys to use in witness preparation. She has been widely published and her articles can be read in the Knowledge Tank on the ACT of Communication™ website.
She and her co-founder and husband, Alan Blumenfeld, are proud members of The American Society of Trial Consultants. She is an active theatre artist who performs and directs regularly and is writing a new musical based on a plaintiff's case she worked on: "Headcase". She holds a BFA from Illinois Wesleyan University and an MFA from The American Conservatory Theater.
Her older son, Jordan Blumenfeld-James, is a plaintiff's lawyer with Simon, Greenstone, Panatier, Bartlett, P.C. Her younger son, Nathan Blumenfeld-James, is a professional rock and roll musician in the band Early Morning Rebel.
For a list of clients, testimonials and organizations with whom Katherine has worked please click here.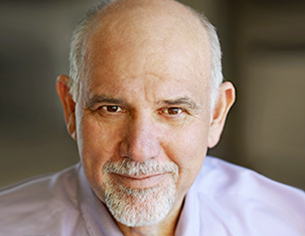 Alan Blumenfeld graduated with a BA from Sarah Lawrence College and earned his MFA at the American Conservatory Theater where he trained as a classical repertory actor. It was there in 1973 that he, and his wife Katherine James, began their life long collaboration as theater artists, teachers and visionaries – applying theater techniques to other disciplines, most notably the law. Alan is a member of the American Society of Trial Consultants.
For almost 40 years, as co-founder of ACT of COMMUNICATION® Alan has been developing, and conducting workshops for lawyers and their clients all through the country and the world. As a highly sought after teacher and performer, Alan has taught more than 30,000 attorneys in Legal Education courses, colleges, self-sponsored workshops, law firms and as a part of faculty at law schools and legal seminars, including: NITA, ALI-ABA, The Defense Research Institute, Attorney's General Advocacy Institute, USC Law School, Harvard Law School, Georgetown Law School, American Association for Justice Ultimate College (Founding Faculty), and scores of others; as well as at firms such as O'Melveny & Myers, Munger Tolles & Olson, Fish & Richardson, Latham & Watkins and internationally in Edmonton, Canada and a series of workshops in Australia for The Shine Law Firm.
In 1977, Alan and Katherine also founded the Free Association Theater, a collection of theater artists creating, producing and performing original works and adaptations of classical literature.
Currently, they are producing Katherine's original plays in the Los Angeles area.
For almost 40 years, Alan has had an active career in film, television and theater, having guest starred on more than 300 television shows and appearing in more than 30 films. (link here to film/TV/theater resumes and videos). One of Alan and Katherine's favorite projects was performing in the film, CALLBACK, with original music and sound recording by their son, Nathan Blumenfeld James. Their older son, Jordan, has been named a Rising Star in the Super Lawyers of Los Angeles and California.
Alan is currrently working on a book for actors based on his 6 years of teaching at Pomona College, his experiences filling in and teaching at UCLA and USC, and his 37 years of professional experience. The book will be focused on acting for the contemporary stage, for classical theater and for film and television.

If you would like to view Katherine's entire acting resume, please click here, or for Alan's, please click here.